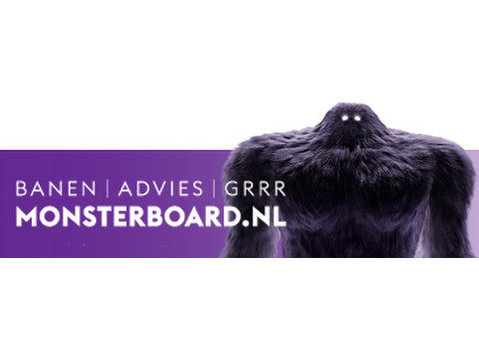 Want to be part of The Disney family? Are you a sportive and ambitious legal professional? For the Walt Disney Company, we are looking for a (Junior) Legal Counsel to join their Legal team in Amsterdam. Your main focus will be on a broad range of legal activities and contracting for Disney Media & Entertainment Distribution, with a strong focus on sport related matters.
DescriptionThe company
The Walt Disney Company, together with its subsidiaries and affiliates, is a leading diversified international family entertainment and media enterprise with the following business segments: media networks, parks and resorts, studio entertainment, consumer products and interactive media.
From humble beginnings as a cartoon studio in the 1920s to its preeminent name in the entertainment industry today, Disney proudly continues its legacy of creating world-class stories and experiences for every member of the family. Disney's stories, characters and experiences reach consumers and guests from every corner of the globe. With operations in more than 40 countries, our employees and cast members work together to create entertainment experiences that are both universally and locally cherished.
This position of (Junior) Legal Counsel is with The Walt Disney Company (Benelux) , which is part of a business segment that is called "Disney Media & Entertainment Distribution".
About Disney Media & Entertainment Distribution
Comprised of the Company's international business units and various direct-to-consumer streaming services, Disney Media & Entertainment Distribution (DMED) aligns technology, media distribution and advertising sales into a single business segment to create and deliver personalised entertainment experiences to consumers around the world.
(Junior) Legal Counsel
In this exciting position, you will work in close coordination with the Principal Counsel Sports EMEA and (local) sports related business teams and act as point of contact for EMEA sports related matters. This includes providing legal counsel, legal risk assessment and legal/commercial guidance in the ordinary course of business ( sports rights acquisitions, tenders).
Main tasks (Junior) Legal Counsel;
Ensure that minimum global ESPN positions with respect to sports acquisitions are known and upheld locally, as well as ensuring local EMEA needs are known to the ESPN US team
Drafting, negotiating and review of (multi-territory) sports rights acquisition agreements.
Successful implementation (and guardian) of Sports Rights Acquisition Policy, including workflows, pipelines and minimum rights
Responsible for up-to-date rights overview(s) and structured Sports folder(s) on shared drive
Manage and coordinate tender processes ( by reviewing tender documentation, coordinating with the sports related business team and ESPN US as necessary, setting timelines, collecting required information and advice on packaging and bidding tactics)
Monitor applicable legal developments on a pan-regional basis but also within the relevant territory (ies)
Train/educate and keep sports related legal and business teams up-to-date on any sports related matters ( by having periodic update calls)
Strengthen internal and external relationships in ways that benefit the business
Work closely with sports related business teams to develop deal-negotiating strategy and deal structure
Work closely with lawyers within Disney's legal team to develop an understanding of the applicable legal and regulatory framework for sports related business ( privacy, media law)
Keep all legal sports related templates up to date and reflective of any legal changes
Profile (Junior) Legal Counsel:
Minimum of 3 year's experience in company commercial law and legal and business affairs, but candidates outside this range will be considered if they can demonstrate the relevant competencies (experience within the media and/or sports industry is essential)
LLM
Excellent skills in legal writing and drafting complex agreements
First-rate social skills in operating within complex, creative-driven environments
Exceptional communication skills and proactive problem solving skills
Ability to juggle competing priorities on a daily basis and managing outside advisers in a cost effective manner
Ability to build relationships and be effective across many different cultures and in a variety of working environments
Fluent in Dutch and English, both verbally and in writing
Are you the (Junior) Legal Counsel that Disney is looking for? Please contact the Legal team at Robert Walters for more information, or apply now!